Stay connected with reliable cell service: introducing SureCall boosters.
Poor cell coverage can be a major inconvenience, especially for those of us living in upstate New York where signals can be weak and unreliable. These days, reliable cell service isn't just a luxury – it's a necessity. 
Whether you want to stay connected with loved ones, conduct business, or access emergency services, dependable cell service is essential, especially in the more rural regions of Fulton County. That's why we're excited to announce that Fulton County Electric is now certified with SureCall, a leading manufacturer of cell phone boosters. These boosters are designed to improve signal strength and ensure consistent, reliable coverage, no matter where you are.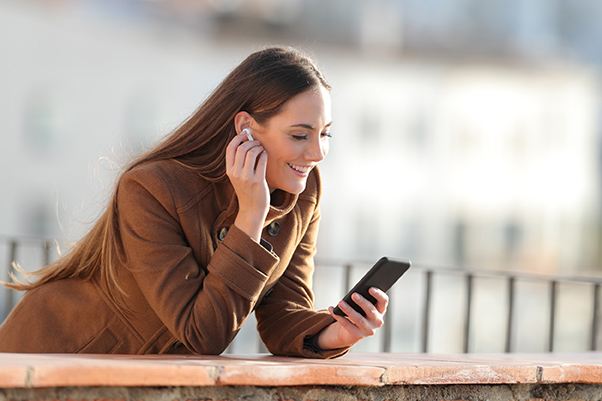 Unlock the benefits of SureCall boosters: improved signal strength, compatibility, and versatility.
Cell phone boosters from SureCall offer several benefits whether you're in Bleeker or Broadalbin. A booster ensures reliable service in rural areas with weaker coverage, giving you access to the larger world via the internet even if you're off the beaten path. And with a SureCall booster, you won't have to worry about dropped calls or slow data speeds anymore. You'll have big city connectivity even down a country lane, and it's as effective in a small downtown Gloversville apartment as a large farmhouse outside of Mayfield.
How cell phone boosters work: the science behind improved signal strength.
Cell phone boosters effectively extend the reach of your cell signal. They're made up of three main components: an outdoor antenna, an amplifier, and an indoor antenna. The outdoor antenna captures the weak cell signal from the nearest cell tower, and the amplifier boosts that signal. The amplified signal is then rebroadcast inside your home through the indoor antenna, providing improved coverage to your device.
Why choose SureCall boosters installed by Fulton Electric: trusted brand and professional installation?
SureCall is a trusted brand in the cell phone booster industry because they offer numerous advantages over other solutions on the market. They're compatible with all major US cell networks, making it a versatile solution for residents with different cell providers.
With a SureCall booster installed by our experts, you can enjoy improved cell service and peace of mind, knowing that you have a solution that's designed to work and backed by a reliable manufacturer and a professional installation team. Choose SureCall boosters installed by Fulton County Electric because you want the best cell coverage solution for your Adirondack mountain hideaway.
Take control of your cell service: contact Fulton County Electric for your SureCall booster today.
Reliable cell service is important no matter where you live, and professionally installed cell phone boosters from SureCall ensure you're covered. Whether you're looking to stay connected for work, entertainment, or long distance calls with friends and family, SureCall boosters provide the reliable cell coverage you need. Contact Fulton County Electric today to learn more about SureCall boosters and how we can help improve your cell service.